Take a Tour of Purdue Village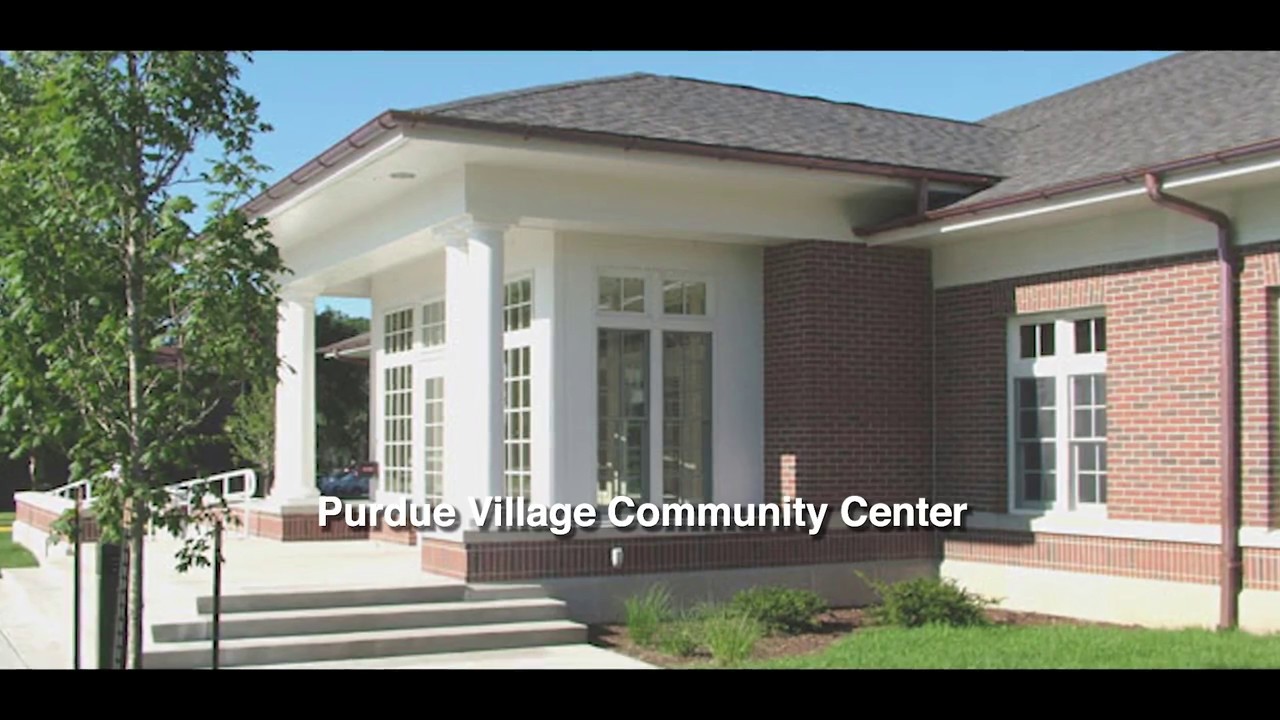 Purdue Village is a globally inclusive community for undergraduate students, single graduate students, and family residents that provides opportunities to meet and interact with others from around the world. Purdue Village is a safe, affordable housing option you will want to continue to call home away from home – close to classes, bus lines, labs and all campus activities.
History
Built in the late 1950's and early 1960's, Purdue Village apartments offers unfurnished two-bedroom apartments for families, furnished one-bedroom or two-bedroom apartments for single graduate students and furnished double-occupancy and quad-style apartments for undergraduate students. The spacious Purdue Village Community Center opened in 2008.
Currently, there are about 600 apartments occupied by undergraduates, single graduate students, graduate students with families, visiting scholars and post docs. Apartments are either 12 or 16 units per building with convenient parking. All apartments are air-conditioned and utilities are included. The Purdue Village Community Center is the activity hub for this thriving community, offering multiple study and meeting spaces, a fitness room, recreation room, computer lab and indoor and outdoor activity spaces.